The Association for Philippines-China Understanding (APCU)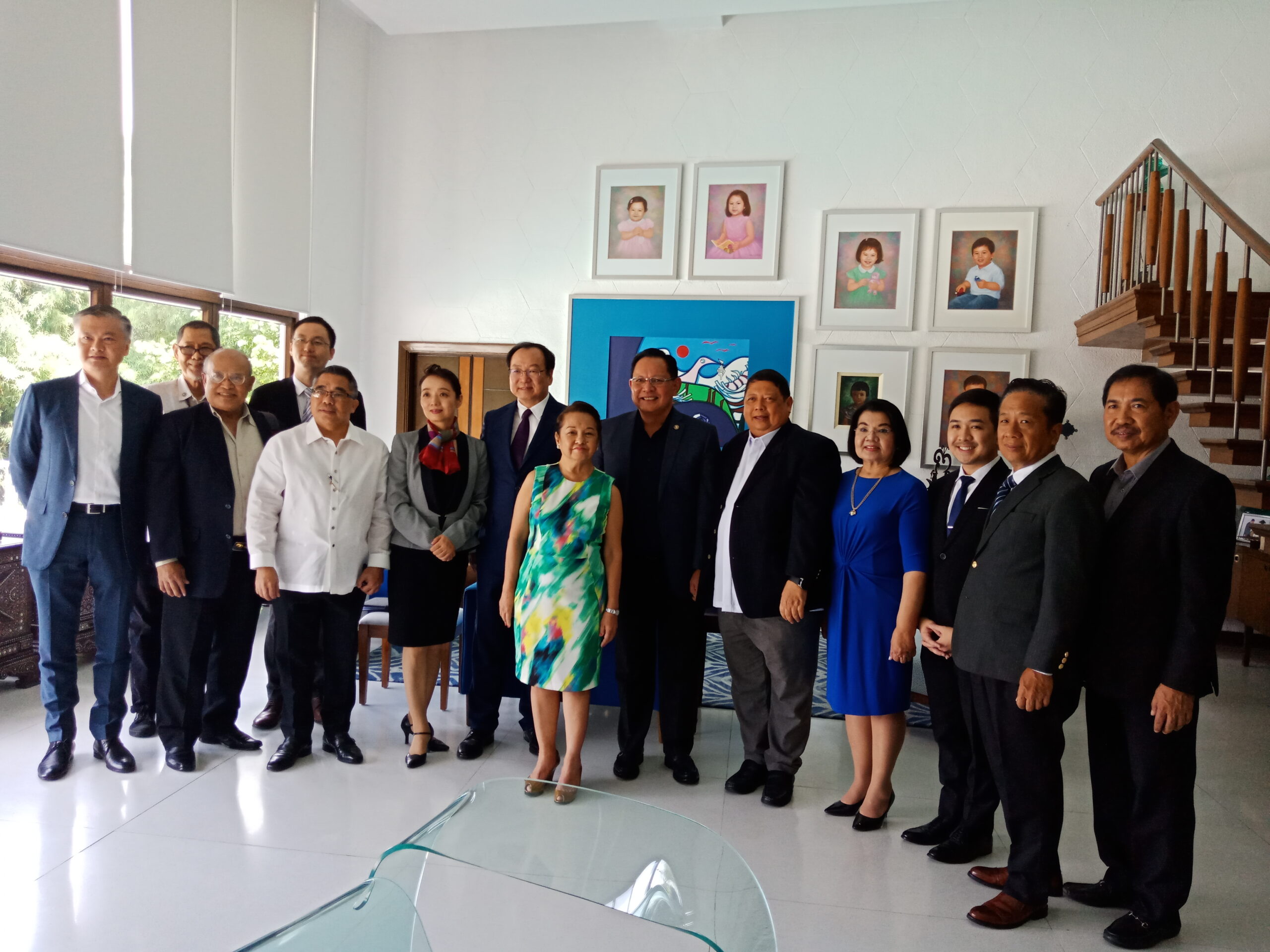 APCU is the pioneer and leading non-government organization (NGO) in the Philippines that promotes people-to-people diplomacy, bilateral understanding, and friendship between the Philippines and China through (a) cultural, academic, and visit exchanges; (b) sisterhood between Philippine Local Government Units (LGUs) and Chinese LGUs; and (c) economic and trade cooperation and partnership.
As an organization and advocacy group, APCU was instrumental and pivotal in facilitating the establishment and strengthening of the official diplomatic ties between the Philippines and China on June 9, 1975.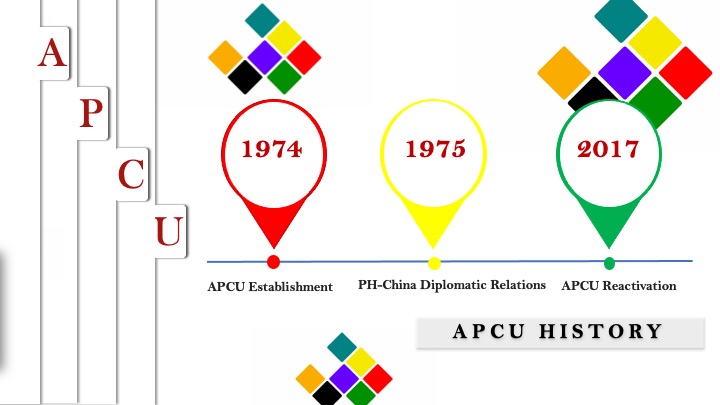 The association started as an informal group of Chinese friends in 1972 organized to coordinate aid and assistance from the People's Republic of China for the victims of a destructive flood that struck Central Luzon at that time. China had no diplomatic relations with the Philippines at the state level during that time, thus, cooperative efforts between the two countries were coursed through people-to-people relations and ties.
From this experience, the group expanded to include other progressive artists, businessmen, journalists, civic leaders, and academics. Eventually, in 1974, APCU was set up and registered as an NGO with the Securities and Exchange Commission (SEC).
As part of its programs/projects, it organized study and cultural visits to China. It also staged various projects like fora, symposia and came up with newsletters launched to promote bilateral understanding, cooperation, and friendship between the two countries. These projects and activities notably preceded the establishment of diplomatic relations between the Philippines and China.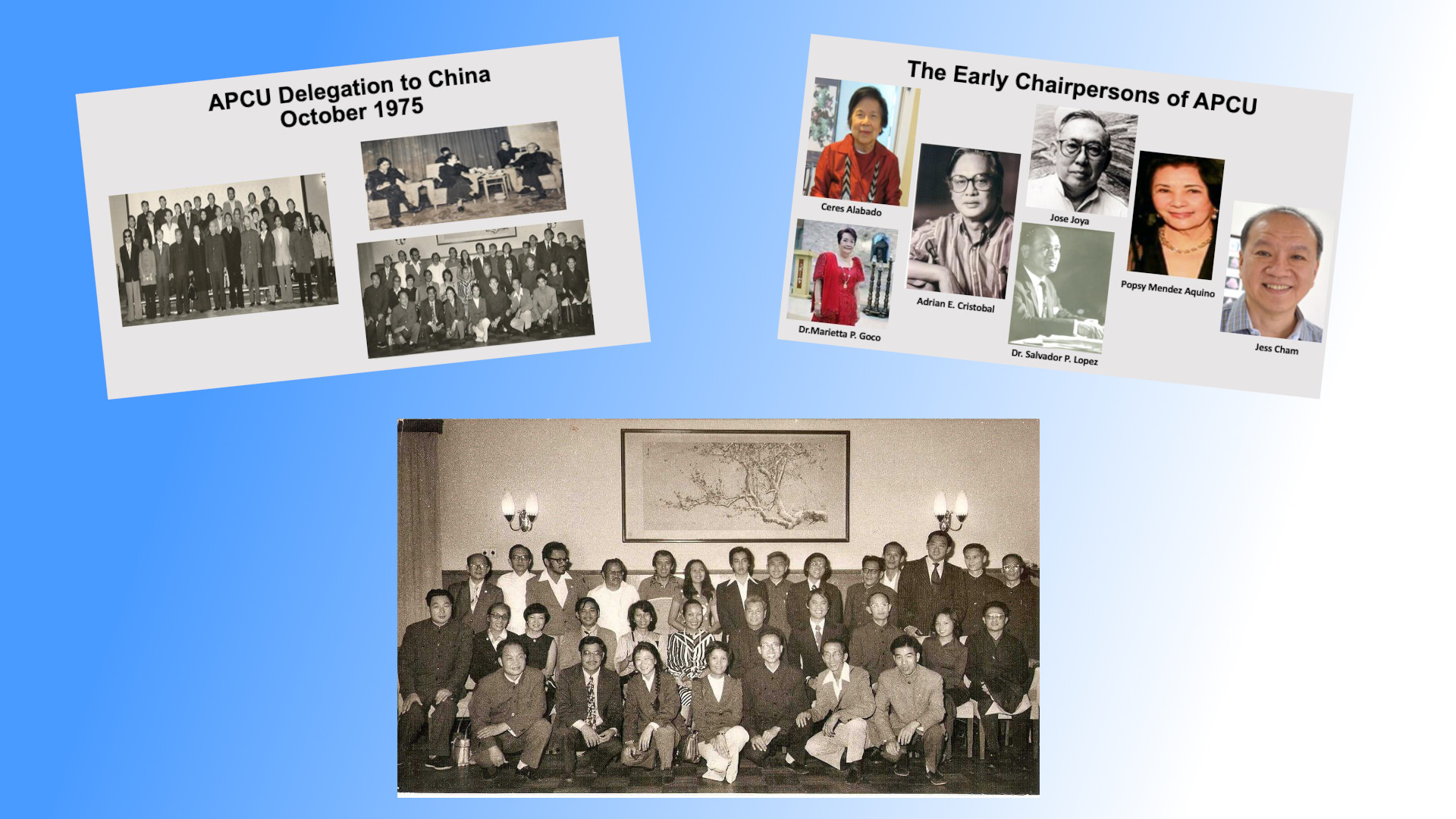 In 2017, APCU was reactivated under the leadership of one of its founding members, former President Gloria Macapagal Arroyo, who is the Chairman Emeritus of the organization. APCU is currently under the leadership of Chairman and Secretary Raul L. Lambino and its President Jeffrey Ng. APCU has regional chapters in Baguio, Cebu, Davao, Angeles City, and Pangasinan.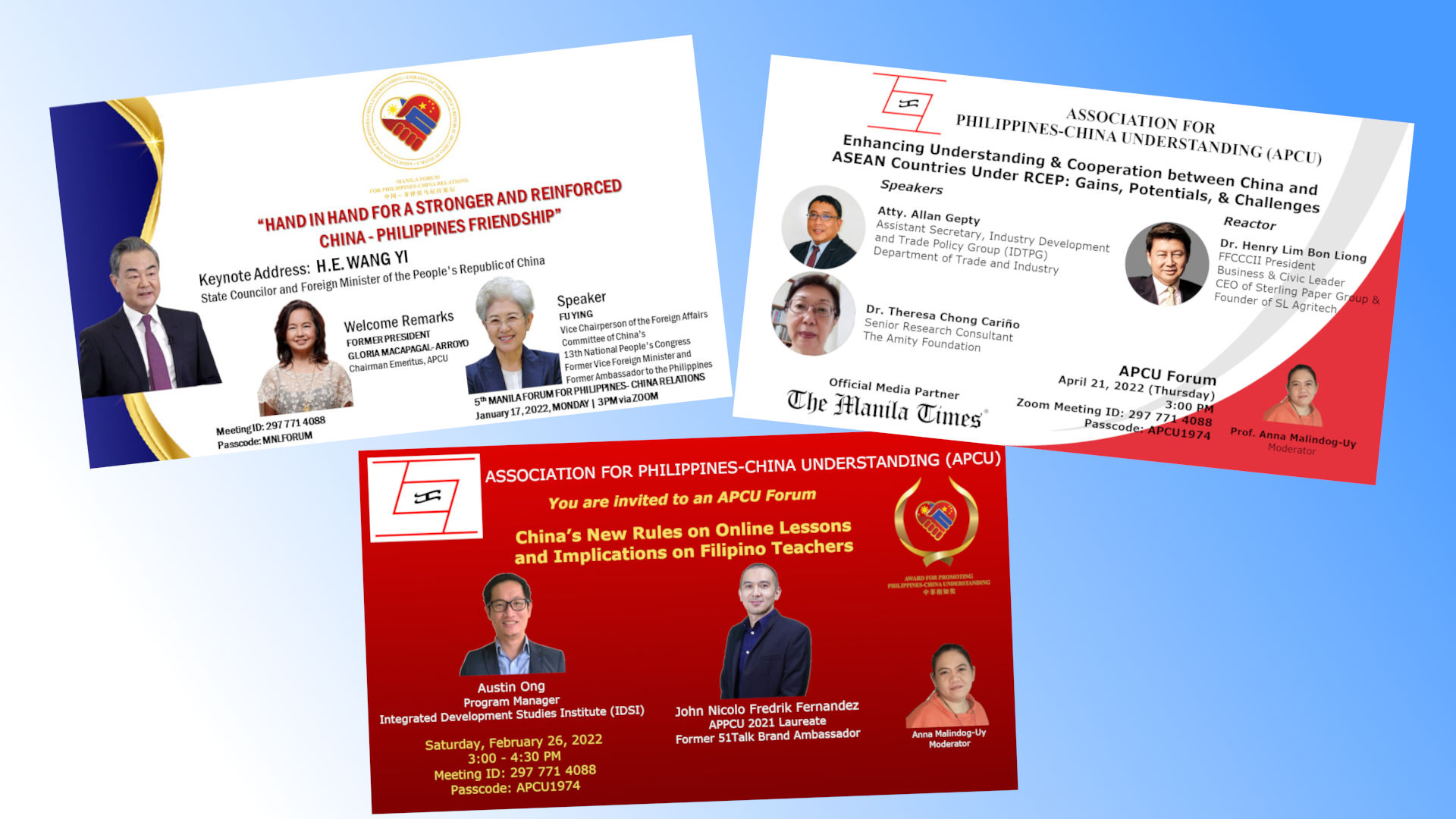 The Association is very active in the conduct of the APCU Forum, which is a platform for a constructive conversation on current bilateral issues among policy and thought leaders, experts, and stakeholders to foster friendship, understanding, and cooperation. Before the Covid-19 pandemic, the association has also facilitated cultural, academic, and visit exchanges; economic, trade cooperation and partnership.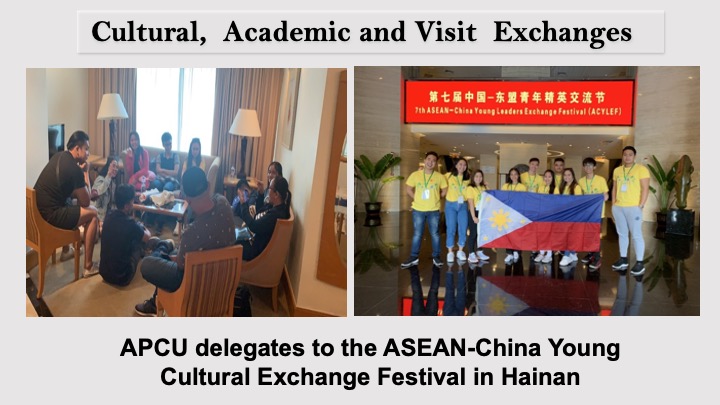 Early this year (2021), APCU launched two important projects that further help promote mutual understanding, friendship, and cooperation between the two countries and peoples. These  are the Manila Forum for China-Philippines Relations and the Award for Promoting Philippines-China Understanding (APPCU).