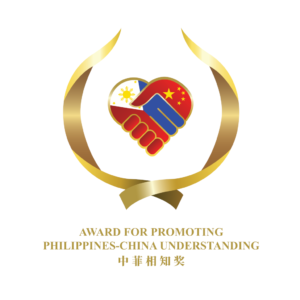 After the successful launch of the Award for Promoting Philippines-China Understanding last year (2021), the Association for Philippines-China Understanding (APCU) and the Embassy of the People's Republic of China in the Republic of the Philippines are pleased and delighted to announce the call for nominations for APPCU 2022.
APCU is the pioneer and the leading non-government organization (NGO) in the Philippines in promoting people-to-people diplomacy, bilateral understanding, and friendship between the Philippines and China.
The Call for Nominations is open from 27 January to 18 March 2022. The deadline for submitting nominations is 18 March 2022 at 5:00 P.M., Philippine Standard Time. A preliminary review of nominees will be conducted right after the deadline for nominations, while the second round and final reviews of nominees will take place in April 2022.
The announcement of APPCU 2022 winners is on the 2nd week of May. The official award ceremony will be held during the 2nd week of June to celebrate the "Filipino-Chinese Friendship Day" and commemorate the day when the formal diplomatic ties and relations were established between the Republic of the Philippines and the People's Republic of China on 09 June 1975.
APPCU promotes the spirit of friendship and understanding between the Philippines and China. It aims to extend recognition, acknowledgment, and appreciation to individuals who made a mark and contributed much to the improvement and advancement of Philippines-China bilateral relations, understanding, and friendship using their respective endeavors in different fields and disciplines such as media and journalism, public service, humanitarian and social actions, commerce and trade, arts and culture, people-to-people relations, the academe, information, and communication technology (ICT), science, health, and medicines.
For more information on the nomination process and guidelines, please visit www.apcu.org.ph/appcu. For inquiry, contact the APPCU Secretariat at appcu@apcu.org.ph or call at +639480079489 /+639277102233
SEND YOUR NOMINATIONS NOW!